Welcome to Under the Mighty Oak, the official employee newsletter of Oakbridge Insurance.
Under the Mighty Oak serves as your source for company-wide updates about colleagues, events and initiatives. Each quarter, we will share stories of successes from across our offices.
To have your news, updates and photos featured in an upcoming newsletter, email Oakbridge Marketing Director Donna Davis at ddavis@oakbridgeinsurance.com.
2022 Oakbridge Awards Banquet
Congratulations to Our Sales Team Winners
Centralized Marketing Team – Joe Swaim, Brody Whitten, Barry Ponder
Proactive Services Team – Bill Brett, Alex Speight, Lyndsey Harper
Mike Stone
John Davis
Hasten McDermott
Hal Foshee
Josh Cavallin
Matt Henderson
John Knop
Bryan Bearden
Cal Garretson
David Potts
Producer of the Year
Meet Jeff Rowell, Producer of the Year
No stranger to hard work, Jeff started his own agency in 2013 where he grew revenue to $700,000 with only a handful of employees, before joining with Hutchinson Traylor in 2020, who in 2021 became part of Oakbridge. Jeff lives in Woodstock, Georgia, and focuses his business on senior living firms, commercial software and consulting firms, and personal lines.
Rookie of the Year
Meet Brandon Spivey, Rookie of the Year
With an infectious passion for helping others and supporting his community, Brandon has worked in the insurance industry for 10 years. He joined Waites & Foshee in 2020, who in 2021 became an Oakbridge partner.
"My goal is to make a difference in our customers lives by being a partner and growing with them, not simply talking about insurance. With our Proactive Services department, account managers and marketing team, I feel I am headed in the right direction with the right team by my side, and hoping for an even better 2022," he said.
Brandon now works exclusively in commercial insurance, mostly with manufacturers and contractors, while also handling life insurance needs upon request. Brandon is from Gray, Georgia, and lives with his wife, Makayla, and his dog, Thatcher. When not working on behalf of his clients, he enjoys golfing, fishing and serving his community.
Video
Robbie and Matt recently produced a video to share with our M&A partners, check it out below!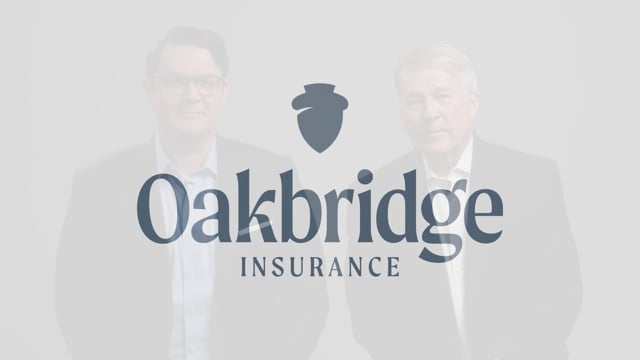 Partners Spotlight
McNeal Sports & Wilson Risk Advisers, Inc.
Meet our partner, formerly McNeal, Sports & Wilson Risk Advisers, Inc. – our Bulldog Top 100 Business. Learn more about our Waycross, Georgia, partners.
Employee Referral Program
Don't miss out the opportunity to earn some extra cash. Oakbridge is offering a referral bonus of $2,500 or more if you refer a future hire! Register here by clicking on "sign up to share jobs" and using the phrase "oakbridge". Once registered, you will see a dashboard with open jobs and links for sharing. Anyone who applies using your referral link will automatically be noted as your referral.
Employee Spotlight
Meet Jessica Key
Jessica Key leads the accounting for mergers and acquisitions at Oakbridge along with providing accounting assistance and support in various areas of agency operations. Her industry accounting knowledge, solid work ethic and dedication to her career are qualities that have contributed to her success.
Prior to joining Oakbridge, she served as the director of finance for Hutchinson Traylor and has been with the company for 10 years, where she successfully managed the accounting team and was responsible for all areas of accounting and finance.
Jessica holds a resident license in Property & Casualty and earned her bachelor's in accounting from Columbus State University.
She lives in LaGrange, Georgia, with her husband, Patrick, and their two children, Aedyn (7) and Allie (2). When not working, Jessica enjoys spending time with her family at their farm in Lanett, Alabama.
MS Walk
We were proud to support the National MS Society and participate in Walk MS to raise funds to change the world for everyone affected by multiple sclerosis.